I think an introduction is redundant in this case – you just need to show a picture of it to get someone's attention.
But if you're curious, this is the "Honda MotoCompo."
Even though it was only made for a short time (especially by Honda's standards), it has become a cult favorite for many motorcycle riders in Japan and the rest of the world.
Just What is the Honda MotoCompo?
Made between 1981-1983, the MotoCompo is a small 50cc foldable two-stroke scooter made exclusively for the Japanese market.
And it's foldable. Yes, you read that right – I said "foldable." And there's a reason for this.
The bike was marketed together with the Honda City and Today subcompact cars – whose luggage compartment was explicitly designed to fit the MotoCompo.
During its seemingly short production span, Honda made over 53,000 units, and many of them have become collector's items.
If you'd like to see one in action, here's a video from the Tallbike YouTube channel:
The MotoCompo is featured heavily in the manga and anime You're Under Arrest (known in Japan as "Taiho Shichauzo"), where the all-around badass character Natsumi Tsujimoto rides around on one.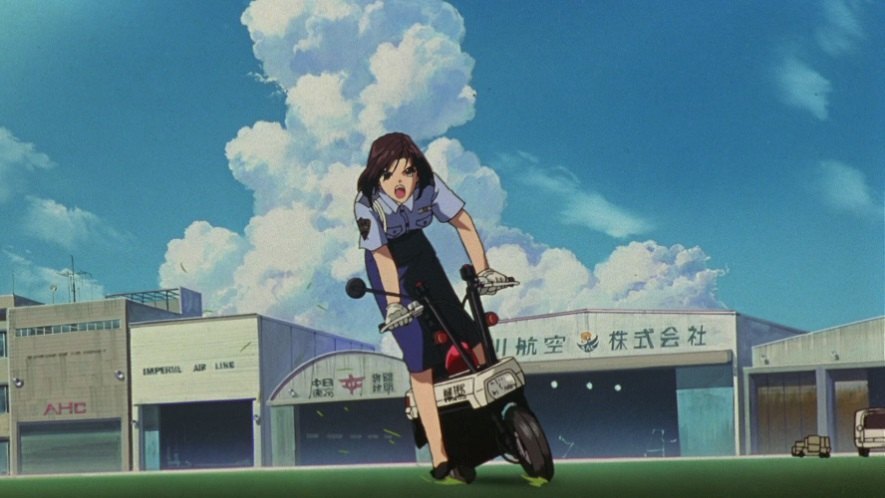 The British ska band Madness (known for hits like "Our House" and "House of Fun") appear in this Japanese commercial from 1981 advertising both the Motocompo and the City subcompact car:
Yet even more interesting trivia…
The official names for the Motocompo color schemes were:
Shetland White
Daisy Yellow
Caribbean Red
Honda MotoCompo Specs (1981)
Engine: Two-stroke, air-cooled, single-cylinder
Displacement: 49cc
Gearbox: 1-speed
Starter system: Kickstarter
Ignition system: CDI
Fuel tank capacity: 2.2liters/0.58 US gallons
Clutch: Automatic centrifugal clutch
Total weight (dry): 42 kilos (93 lbs)
Source: Honda.co.jp (1981)